Customer is king: modernising retail to succeed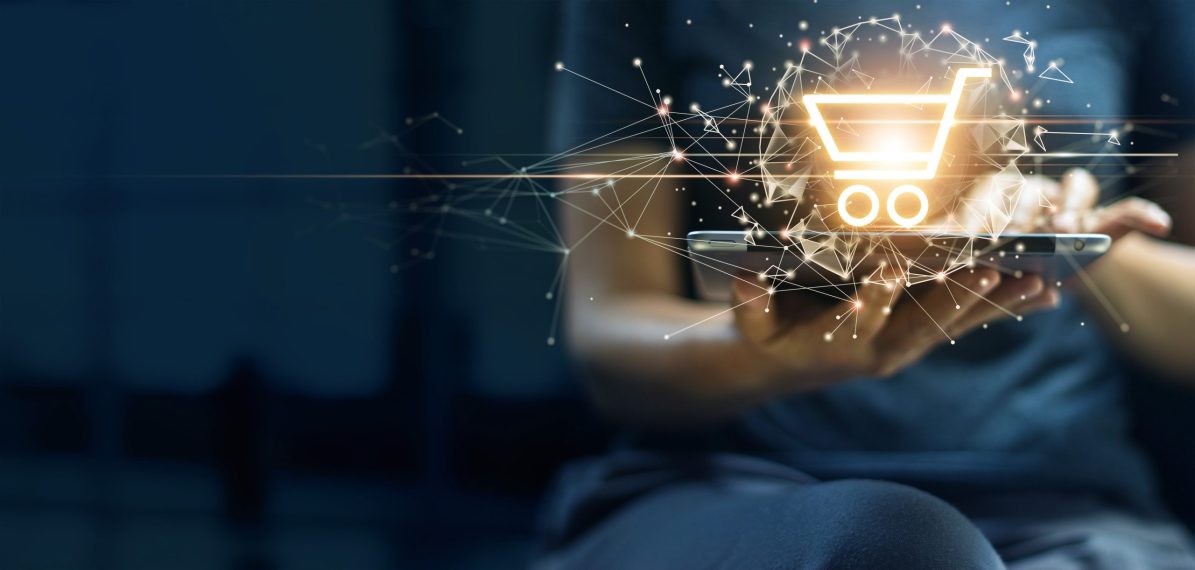 Retail has changed a lot in the last two decades. While the rise of online shopping has brought challenges, some savvy retailers have learned a customer-centric focus is key to success in today's marketplace – which offers opportunities for those who grasp them.
Myriad retailers from food to fashion and books to beauty have employed a host of tactics to try and keep up with the pace of change. What works for one may not for another, and today's successful strategies may go stale in time. One size fits none, and that's tricky to navigate.
What universally rings true is that 'customer is king'. Amazon tasted the success of an online marketplace when it sold used books over 20 years ago and it rolled out into more and more areas. Its low number of bricks-and-mortar shops helped keep costs down, and these savings were passed on to customers, who kept coming back and looking for more to buy. More recently, their browsing has been influenced by targeted suggestions.
The secret to success online is the same as offline, says Berke Biricik, Principal at MidEuropa. "It's about putting the customer at the centre of all you do. It's about knowing your customer and using that knowledge to provide them with the best offering to keep them coming back."­­­
That used to mean longstanding employees knowing the names of loyal customers to make them feel welcome, and remembering their preferences to make their shop efficient. Digital tools can enhance the customer experience further by informing specialised offers, which should encourage larger spend. To modernise with such tools requires scale, substantial investment, technological know-how and employing best practice as regards data protection.
Romania's fastest growing supermarket chain Profi is on this journey now. In 2017 the firm operated around 500 shops throughout the country when it took on funding from MidEuropa to expand its physical store footprint and its digital capability. Since then the firm has invested around c.€100m per annum to open hundreds of stores per year, with c.1,600 around the country today, and a robust IT infrastructure and enhanced technology are helping it to run smoothly. The firm now employs over 26,000 people, making it the largest private employer in Romania.
Agents of change
Profi knew MidEuropa would bring its experience to bear in these areas as well as others specific to where Profi was looking to grow: the private equity backer had very relevant and recent experience with another regional grocer, Zabka. The collaborative growth was tremendously successful: A nearly six-year partnership saw Zabka's number of sites double, revenues triple and profits nearly quadruple – all before becoming the largest retail deal and private equity sale in Poland, at the time, in 2017.
Boosting sales was also a big aim for Profi, with digitalisation a big focus. MidEuropa is long on digitalisation know-how, with Zabka having started its own such journey during its partnership with the firm, and e-commerce specialist and MidEuropa portfolio company Allegro (see below) developing a platform ecosystem which included logistics, payments, loyalty programmes and more to increase traffic, conversion, transaction frequency and basket size.
Profi is on a similar journey, with work on a number of areas starting to bear fruit. Logistics functions have been upgraded and centralised, with the customer experience enhanced through segmented offerings to reflect local tastes as well as stores modernised to feel more appealing. Most recently Profi launched its app in April 2022, with more than 700,000 signed up within the first two months. It offers personalised offers, menu inspiration and games to make the shopping experience more fun. People like fun and ease, and so this improved user experience is driving further sales.
Profi's digital offering is helping it to capture data, which can be invaluable across a number of business functions. "Data is an asset that never depletes, never wears out and can be used across unlimited areas at a near zero marginal cost," says Pawel Musial, CEO of Profi Rom Food. Indeed the data will allow for customer segmentation, which can be used for personalising offers and more.
This, along with automation, is helping to create a better user experience and making Profi a good place to work. "The use of tech for process automation is improving the lives of customers as well as employees, as the former benefit from efficiency in their shopping while the latter are freed up from repetitive tasks to focus on more value-adding and often client-facing roles," Pawel says.
Top 10 e-commerce specialist goes green: Allegro
In the nearly four-years of partnering with a private equity consortium before its 2020 IPO, Allegro, another MidEuropa portfolio company and the number one Polish online marketplace, invested in digital channels such as automated tools and analytics to provide valuable data. This in turn helped them to provide a better and more tailored offering to end-customers, propelling Allegro to become one of the world's top 10 e-commerce players in terms of monthly visits.
Its keen focus on customers and merchants was accompanied by a focus on sustainability, and with online shopping on the rise, making deliveries more efficient – for people as well as the planet – was a big focus. At the end of 2021, Allegro launched its green locker system "One Box" in partnership with UPS, creating an environmentally friendly way for local residents to collect parcels from lockers which are powered by renewable green energy, and whose plant support structure is made with up to 90% recycled wood. The lockers are available in cities including Warsaw, Łódź, Poznań, Katowice, Wrocław and Toruń, with more pick-up points and merchants coming on regularly.