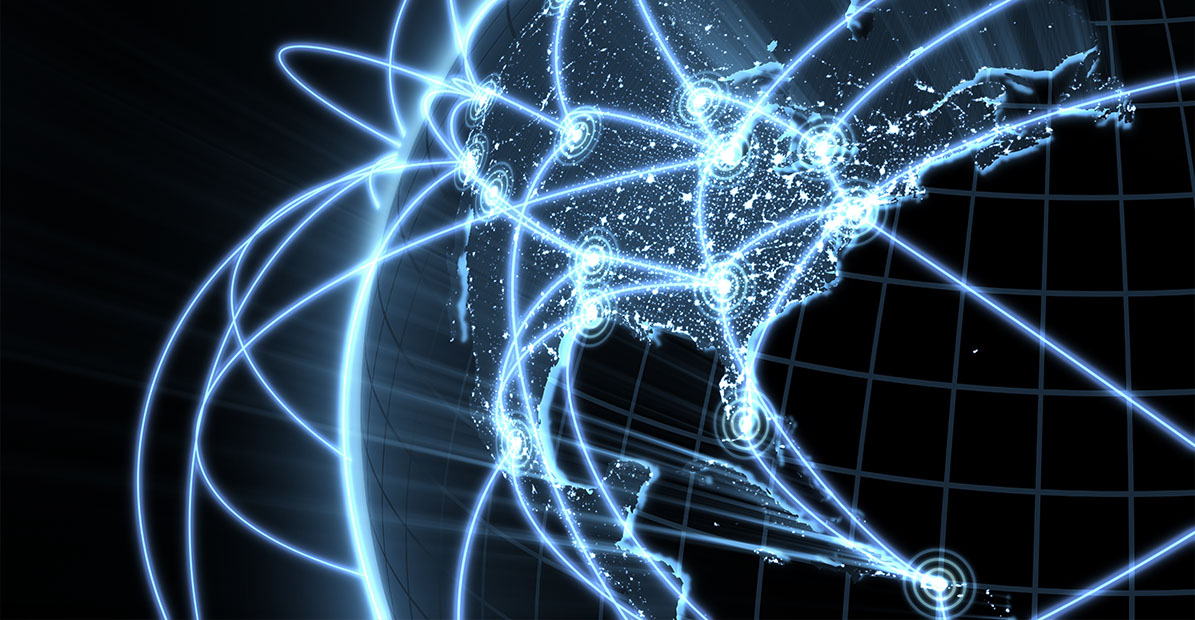 Taking great ideas and products global is a dream of many, but achieved by few. The right support can make this ambition within reach.
Some ideas are too big for their borders. Tapping into larger markets for customers, suppliers or talent can help boost a company's revenues immensely, but it's no easy feat. There are multiple ways to achieve international expansion, whether organically or through M&A, and different companies will suit different strategies and at varying stages of development.
A growing number of businesses in Central and Eastern Europe ('CEE') are venturing beyond their origins – and more often than not they are propelled by strong investment and technology.  Online marketplace Pigu Group is a case in point. Founded in Lithuania, the business undertook the transformational acquisition of Hobby Hall Group in 2021 with the support of MidEuropa. Today the company has several million registered customers across four countries and many thousands of merchants onboarded onto its e-commerce marketplace platform, making it extremely well placed to continue leading the development of the Baltic region's rapidly growing digital economy.
Pigu's success to date has been driven by offering a best-in-class value proposition and online shopping experience for customers and merchants alike. Today it is the number one e-commerce platform in the Baltics and has a growing presence in Finland. Pigu has been named 'fastest growing technology company in Central and Eastern Europe' for four years in a row.
The global macro trend of digital transformation has accelerated during the pandemic and continues to build quickly, creating a sizeable and expanding global opportunity. Digital design and engineering services specialist intive is well placed to tap this. Intive burst beyond its home borders of Central and Eastern European early on, with majority of its engineering talent based in Poland, headquarters located in Munich, and a staggering 90% of revenues coming from outside the CEE region.
The business operates an outsourcing digital product delivery model which combines local onshore presence with CEE and Latin American nearshoring capabilities to tap into a deep and flexible pool of IT talent. Intive's 2,800 digital natives serve an impressive enterprise client list which includes Ericsson, Audi, BMW, Vorwerk, BASF, Viacom, Discovery and Tandem.
Shopping abroad

Much of intive's growth has been by international expansion. Most recently, the company has enhanced its US presence following its acquisition in December 2021 of Spark Digital, a digital consulting, design, and development provider serving iconic brands in North America. The acquisition establishes a strong platform for growth of intive's presence in the US and helps create a global business of scale with the benefits of a larger, combined nearshore delivery team in Argentina and across greater Latin America.
The Spark purchase follows hot on the heels of intive's acquisition of US-based SimTLiX just a few weeks earlier. SimTLiX is a digital transformation partner for some of the biggest Fortune 500 companies. That acquisition followed on from Ammeon, a digital transformation and solutions partner which extended intive's regional presence in UK & Ireland and further boosted its capability for customers in the Telecommunications sector, as well as the cloud domain and DevOps practices.
The hat-trick of deals drive intive's aspirations to scale-up in a consolidating market and expand its global footprint. The firm partnered with MidEuropa in February 2019 to help it on its journey, at which time it was operating from 15 delivery centres and design studios in Germany, Poland, the UK, the US and Argentina, and with further centres opened under MidEuropa's stewardship.
The strategic M&A has effectively made a step change to accelerate the opportunity for intive, according to Gurdeep Grewal, Chief Executive Officer of intive. "Our ambition was a joint agreement and meeting of minds on the growth strategy and without having both MidEuropa and intive agreeing this joint vision, we would not have achieved what we have at this speed. We've expanded our revenue base and opportunity set in markets like the US as well as deepening our technology domain and industry vertical expertise. We're also better able to access top talent at scale with our enhanced global footprint," he says, pointing to Romania and Latin America in particular.
"These acquisitions are helping us to achieve our global ambitions more quickly. MidEuropa's support in helping to identify and approach businesses is invaluable, helping make a time-consuming and complex undertaking more straightforward," he says, adding that it took roughly two years of sifting through hundreds of potential acquisitions before deciding on these three. "Their experience gives us confidence and strength in processes," he says.
The growth isn't purely acquisitive. The journey since MidEuropa's investment has also included enhancing internal tools and processes, upgrading digital infrastructure and nurturing management talent, as demonstrated with the recently appointed Chief Transformation Officer to oversee the M&A and integration projects.
Of course, a bigger business is more visible and attractive to clients, with the scale now attained by intive propelling it further.
"We are a company with strong Polish and CEE heritage which has become a global champion," he says. Indeed since MidEuropa's investment, headcount has nearly doubled to 2,800 people. It's still growing: focus is now on integrating the businesses to achieve maximum synergies, with substantial further organic expansion potential.
"The hard yards have been a real team effort and we truly work in collaboration," Gurdeep concludes.