Intive: Turbocharging growth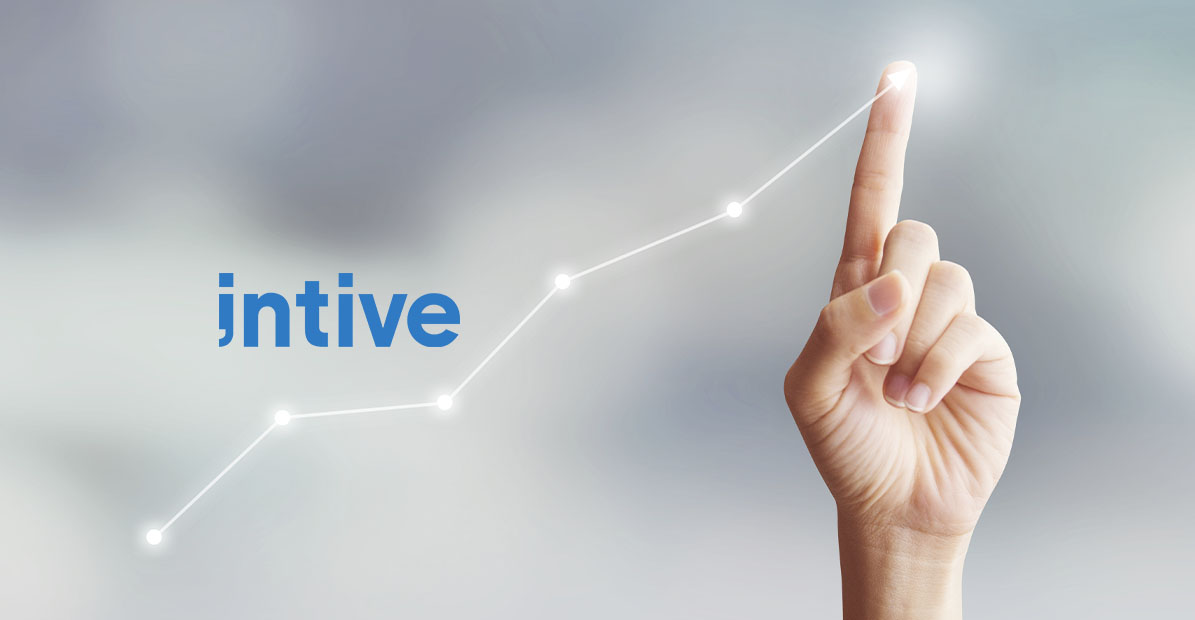 From a Polish start-up to a global champion, intive's journey has been phenomenal. At the helm is Gurdeep Grewal, appointed shortly after MidEuropa acquired intive in 2019 with a plan for focussed acceleration of growth.  Since then, Gurdeep's vision of a design-led end-to-end client offering and a vertical based go-to-market strategy have helped intive's revenue and headcount to more than double in the last three years– and it's still growing.  
What drew you to the opportunity to join intive?
I've been in the industry for some time and had been leading another company in the space when I was approached. I immediately saw the opportunity available to intive, and the strong support from MidEuropa gave me conviction that we would be offered all the management and capital resources to capitalise on the opportunity to take intive global. Beyond financial capital, MidEuropa had the manpower and relationships that would help our growth, as well as the reputation for some of the big success stories. They were attracted to my relevant expertise, and it was a meeting of the minds as we agreed intive had excellent potential to scale-up in a consolidating market. I joined as a board member in 2019 and became CEO towards the end of that year.
You became CEO just as the pandemic hit Europe. How did you and MidEuropa navigate that period?
Most firms went into hibernation owing to the pandemic and they didn't want to spend more than necessary, so it was a good time to reorganise the business. The strategy I put in place was to focus more on fewer areas, and to enhance our design and engineering capability. We had great design and engineering people, but they weren't joined up in terms of the go-to-market strategy, and rectifying that marked a big change. We also reduced our verticals from over 10 to a more focused four, later adding a fifth in 2021 with our Ammeon acquisition giving us telco domain expertise.
MidEuropa were 110% behind this strategy of verticalisation and design-led go-to-market strategy.
Intive has been transformed in three years from a relative unknown to a global business, with revenue and headcount more than doubling in that time. What were the main drivers of this growth?
It's down to a mix of organic and acquisitive growth supported by an engaged leadership team and MidEuropa's capital expertise and help with M&A. A hat-trick of acquisitions in 2021 strengthened our US footprint – today we are near a 50:50 Europe:US revenue split. The most recent purchase was of Spark Digital, a digital consulting, design, and development provider, which established a strong platform for growth of our US presence and gave us a larger, combined nearshore delivery team in Argentina and across greater Latin America.
Just weeks earlier we'd acquired SimTLiX in the US, a digital transformation partner for some of the biggest Fortune 500 companies. Our first acquisition with MidEuropa's support was Ammeon, a digital transformation and solutions partner which gave us strength in the telco vertical and extended our regional presence in the UK & Ireland.
These acquisitions helped us to expand globally more quickly, and now we have a balanced engineering talent base in Poland, Ireland, Romania, Ukraine and LATAM, our headquarters are in Munich, and nearly 50% of our sales come from the US, up from c. 25% in 2019.
In addition to the M&A, organic expansion accounts for 40% of our revenue growth. Much of this has been down to large client expansions, including BMW, Audi, BASF and more as we convince firms we can devise a better long-term road map for improving customer stickiness.
How did MidEuropa support this fast-paced acquisition spree?
They helped us to get the right leadership team in place to manage the pace of change, and it's paid dividends. They've been very helpful with the acquisitions, making complex and time-intensive processes less onerous by managing the diligence, helping us assess the risks in the businesses, and negotiating the purchase agreements. They were very pragmatic in some of the incentives we had to put in place and where we had to decide what the business would look like post-deal.
MidEuropa is very supportive of the strategy put in place to globalise intive, adding internationally experienced leaders into the business. They've always listened and stood by the management team through all the hard decisions we had to make, both during the pandemic and then during the acceleration phase. Even now as we look to the next steps, they give me space to lead as we run towards being a global tier-1 player in the design and engineering market.
What else has changed at intive?
Our growth has increased our opportunity set, deepened our tech domain and industry vertical expertise, and helped to access top talent at scale. We've enhanced our internal tools and processes, upgraded our digital infrastructure, and invested heavily in talent, including the appointment of a Chief Transformation Officer to manage the M&A and integration processes. Intive didn't have an advisory board at the start of the investment, and we needed to enhance the leadership by bringing in industry leaders and experienced advisers. This was crucial to the fast-paced growth, as MidEuropa knew well given their experience in growing other businesses.
The management team we assembled is also well placed for intive's future growth, having been through a myriad of challenges such as the dotcom bubble, the first Ukraine war, the covid-pandemic, second Ukraine war, and so is really seasoned on navigating through difficult periods. It's meant no knee-jerk reactions such as layoffs during the pandemic; nor did we pay unsustainable salaries to attract or retain talent during the last two years; we maintained our salary bands (which helped with morale of long-term staff) and we implemented a robust recruitment engine globally to ensure we could remain well staffed at all times. Irrespective of the challenges, we have continued to thrive. This success is down to the right culture, an experienced management team and an investor having the same goals and objectives. I would say together with MidEuropa, we have moved mountains.