Operating at maximum effectiveness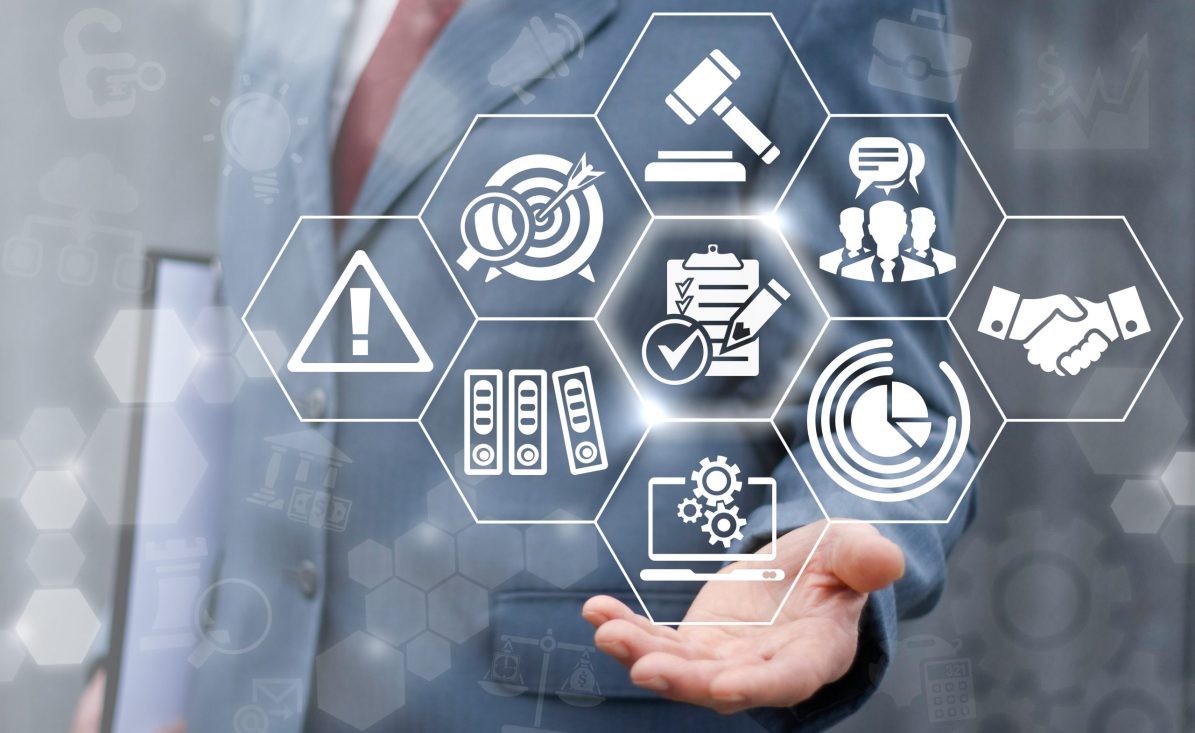 The right hands-on support can amplify the growth of private equity-backed businesses. Operating teams are an effective way of creating and protecting sustainable value.
Building a business is hard work. From the early days of tenacious grafting to get things going to making difficult decisions on hiring and investing as the business grows, it's clear that resilience is key to success. And at various inflection points during a company's development, bringing on board a financial backer may help to ramp up the growth.
The impact of an investment by a financial investor can be meaningfully compounded with the hands-on expertise of people who have specialised operational skills gleaned from a career in the sector. A growing number of private equity firms are bringing this operational expertise to their portfolios, particularly well-established investors who increasingly rely on operational improvements to create value. This can be done with a hub-and-spoke network of advisers as well as talent in-house to ensure the value creation plan (VCP) is aligned between investor and management and executed seamlessly.
The alignment is crucial to ensure it remains on track, with MidEuropa's operating team toolbox deployed with the 100-day plan and VCP, including dedicated internal and external resources focused on VCP implementation, project management, HR assessment and improvement, procurement and digitalisation.  In addition, MidEuropa has a portfolio team who work with management to align the reporting framework as well as developing and maintaining KPIs.
Alain Beyens has been working as MidEuropa's Operating Partner for five years after spending three and a half decades working in consumer-facing firms, including as a member of the Executive Committee of ABInbev and CEO roles at private equity-backed businesses StarBev and Pelican Rouge. This experience provides Alain with a very specific skillset which can be tremendously helpful in supporting other private equity-backed businesses during their growth journeys.
"My role at MidEuropa makes me fully embedded in building value for the firm and its portfolio companies and simultaneously brings skills and experience to the table which is different to classic investment partners, because I'm an operator," he says, clear about the value this vantage point brings to discussions.
His deep experience doesn't make him a jack of all trades, however. Alain has a network that he has carefully cultivated over decades to ensure he is surrounded by experts in HR, sales, logistics, IT, procurement and other areas that can help plug gaps and enhance value in business' skillsets. "We can bring in relevant expertise as and when it's needed to help the portfolio companies sprint through various stages of the value creation plans." This includes specific sector experts who work with MidEuropa during diligence and then take on non-executive roles with firms. It also encompasses a strategic relationship with a major consulting firm, providing expert and advisory resources for outperformance assessment and growth initiatives.
Operating teams can help both to create value and to protect it – as many companies have had to learn in the last two years. This defensive expertise can be invaluable in ensuring businesses can comfortably pivot back to growth when the time is right. MidEuropa's operating partners programme includes crisis management, where resources can be quickly deployed in case of underperformance or macro factors.
Bringing experience to bear: MBG

The Moji Brendovi Group ('MBG') highlights the impact a hands-on operating partner can have. MidEuropa created the Group in April 2015 when it acquired Danube Foods Group and Clates Holding, bringing together Imlek, a leading dairy group in the former Yugoslavia as well as Bambi and Knjaz Miloš, respectively biscuits and mineral water leaders in Serbia.
Alain was appointed Chairman and led a full strategic review alongside the leadership team. Strategy pillars included optimising the product portfolio, boosting strong market share across the key categories, and implementing operating efficiency to improve margins.
Knjaz Miloš transformed from a traditional mineral water producer into an innovative beverage maker by combining its traditional roots with modern FMCG practices. Alain worked with management to design the product range to appeal to consumers of all ages and to use digital marketing channels to target younger generations. The company also developed new products and brands in adjacent categories. Overall, these combined efforts led to double-digit sales growth and a c.90% EBITDA uptick, with the business being sold to a joint venture between PepsiCo and KMV.
A focus on the core business led to similarly impressive results at Bambi. Recognising its biscuit category brand was its 'category killer', Bambi spun off its non-core chocolate business. Bambi's biscuit brand was used as a platform for expansion and new product innovations. The firm repositioned itself into a mainstream offering in regional markets, helping to boost exports by c.30%. MidEuropa also supported significant investment into operations, including increases to capacity and automation to improve productivity (25% per FTE). The company's strong operational performance was reflected not only in its c.30% EBITDA uplift during its partnership with MidEuropa, but also by the fact that in 2019 Coca-Cola HBC made its first acquisition outside its core beverage segment when it purchased Bambi in 2019.
Imlek's strong momentum was interrupted in September 2018 when a fire burned the company's main production plant to the ground, affecting 60% of its production capacity. Alain pivoted to being the sounding platform for Imlek's leadership's crisis management team.  "Management did an excellent job of thinking of solutions on how to address this," he says, explaining that a crisis committee was set up to look at new facilities, external sourcing and relocating volumes to other production plants, with MidEuropa's operating team on hand to support. "Now the company has rebuilt the facility, fully restored its market share, profitability and is back on a path of growth," Alain says. And its focus is as it was before the crisis and as it was at the other two MBG businesses: profitable growth.