Patient-driven growth at Regina Maria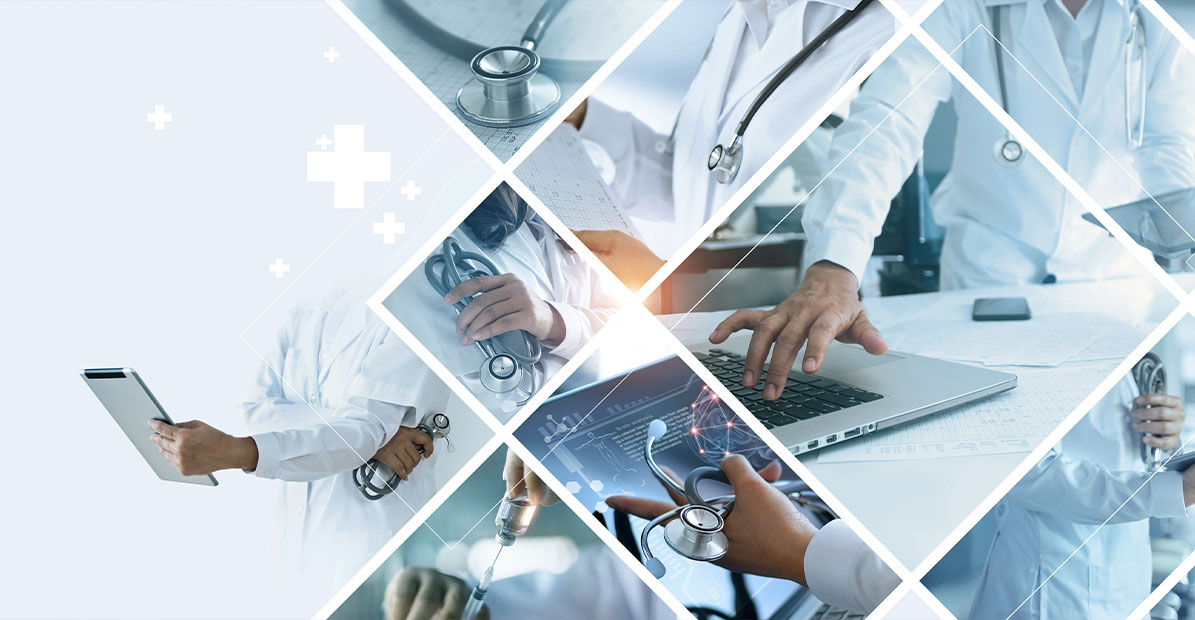 True ESG frontrunners are those who placed responsible values at their core before the phrase existed. Regina Maria, Romania's largest private healthcare provider, is at the vanguard in Central Europe, with the 'S' of paramount importance to the leadership team since inception. At the helm is Fady Chreih, CEO, and he shares the firm's ESG journey.
Can you tell us about the history of Regina Maria?
Our company started out in 1995 in a Bucharest apartment where the founder set up a cardiology practice. The business began expanding beyond Bucharest with institutional backing in 2007, and with MidEuropa investing in the business in 2015. Another crucial year was 2011, when we acquired the first private hospital in Romania and became "Regina Maria – the private healthcare network" following a rebranding process.
In 2022 Regina Maria has a national footprint, being recognised as the leading healthcare provider in Romania, with some of the highest quality and safety standards in Europe, that already treated over 5.8 million patients.
Today there is significant equity participation by key medical leaders and the management. I am proud to be part of a leadership team that is 80% female.
What are the drivers of the Romanian healthcare market?
We have strong demand from Romanian patients and corporate payors, driven by convergence to Western European service quality expectations as well as increasing levels of disposable income.  As we see elsewhere in Europe, with the pressures on the national health systems, there is an increasing patient interest in seeking private solutions to their medical requirements.
The private sector itself is a major driver of the local healthcare market, investing consistently for almost 30 years in modern infrastructure, cutting-edge equipment, increased patient care and safety standards, as well as in continuing medical education.
What is driving Regina Maria's growth?
Underpinning all we do is a sharp focus on patient care and quality standards. For over eight years we have been dedicated to achieving international recognition for the level of patient care and medical safety in our top hospitals. We now have 14 international accreditations from leading institutions such as Joint Commission International and Surgical Review Corporation.
Since the MidEuropa partnership, we have invested over €260m in making 29 acquisitions, which added 35 new locations to our portfolio, and building 18 greenfield facilities along with continuous upgrade of equipment and premises – all helping us to provide better outcomes for a larger number of patients.
Another strategic pillar is digitalisation, as we strive to offer patients full control and empowerment in taking care of their health. During the 2020 pandemic we opened the Virtual Clinic, which now has over 800,000 appointments and 500 doctors available online, for patients across the country, and to our surprise, even for the large population of Romanians that live and work abroad, who prefer to get in touch with Romanian doctors.
What are some ESG achievements you're most proud of?
Our management team and MidEuropa are in full alignment about the importance of leading by example, with our ESG framework not passive compliance but rather a conscious and ongoing journey. To get the entire team engaged, we launched a process to determine priorities, involving all stakeholders, from employees and patients to suppliers and corporate clients. After the process, we aligned with MidEuropa and created a clear and structured approach towards our sustainability path, with the commitment to be a socially involved company, concerned with the health and education of the community we are part of, and with responsibility towards the environment.
This vision is the foundation for a five-year sustainability strategy, created around a series of fundamental pillars, the most essential being: (1) increased access to quality medical services through the development of health infrastructure and digitisation; (2) creation and implementation of educational programs for the general public, to increase the overall level of health literacy in the Romanian society; (3) develop academic and training programs for healthcare professionals.
As part of bringing up talent, we have also sponsored scholarship programs for medical students and training nurses.
Furthermore, our expansion is helping us to expand access to safe, high-quality healthcare in the smaller, historically underserved towns. 2022 was the year in which hundreds of adults and children living in small communities and at risk of poverty received free medical examinations, ultrasounds and lab tests, with the help of our mobile medical units. Most of the people we examined had never been to a doctor before.
Why did you choose to work with MidEuropa?
When we were looking for a partner and financial backer in 2015, we focused on identifying an investor who would not only satisfy our exiting investors' financial expectations, but who would be a great and supportive partner for the next stage of the development as we envisioned it.
MidEuropa had shown strong commitment to Regina Maria, having kept in touch with the stakeholders for a long period leading up to their investment.  MidEuropa also brought with it unique credentials as the leading healthcare services investor with a very successful track record of supporting management teams in executing a buy-and-build strategy in healthcare services consolidation. We felt they spoke our language and had the necessary experience and empathy to support our development.
How has growth been with MidEuropa?
The partnership has accelerated our growth tremendously: between 2015 and 2022 Regina Maria increased its revenues over 5x, enabling more investment to become the largest private healthcare provider and quality leader in Romania. Regina Maria now has nationwide coverage through over 470 own and partner clinics, seven hospitals, 40 medical laboratories and over 120 blood collection points, 27 imaging centres and over 660,000 patients covered under their employers' subscriptions.
The success is down to the recognition of the unique characteristics of a human-capital intensive and patient-centric business with growth stemming from significant investment in top-quality medical infrastructure. Patient outcomes were our core focus before 'ESG' was even a term, and will continue to be in the future.