Marrying artificial intelligence with human experience to enhance outcomes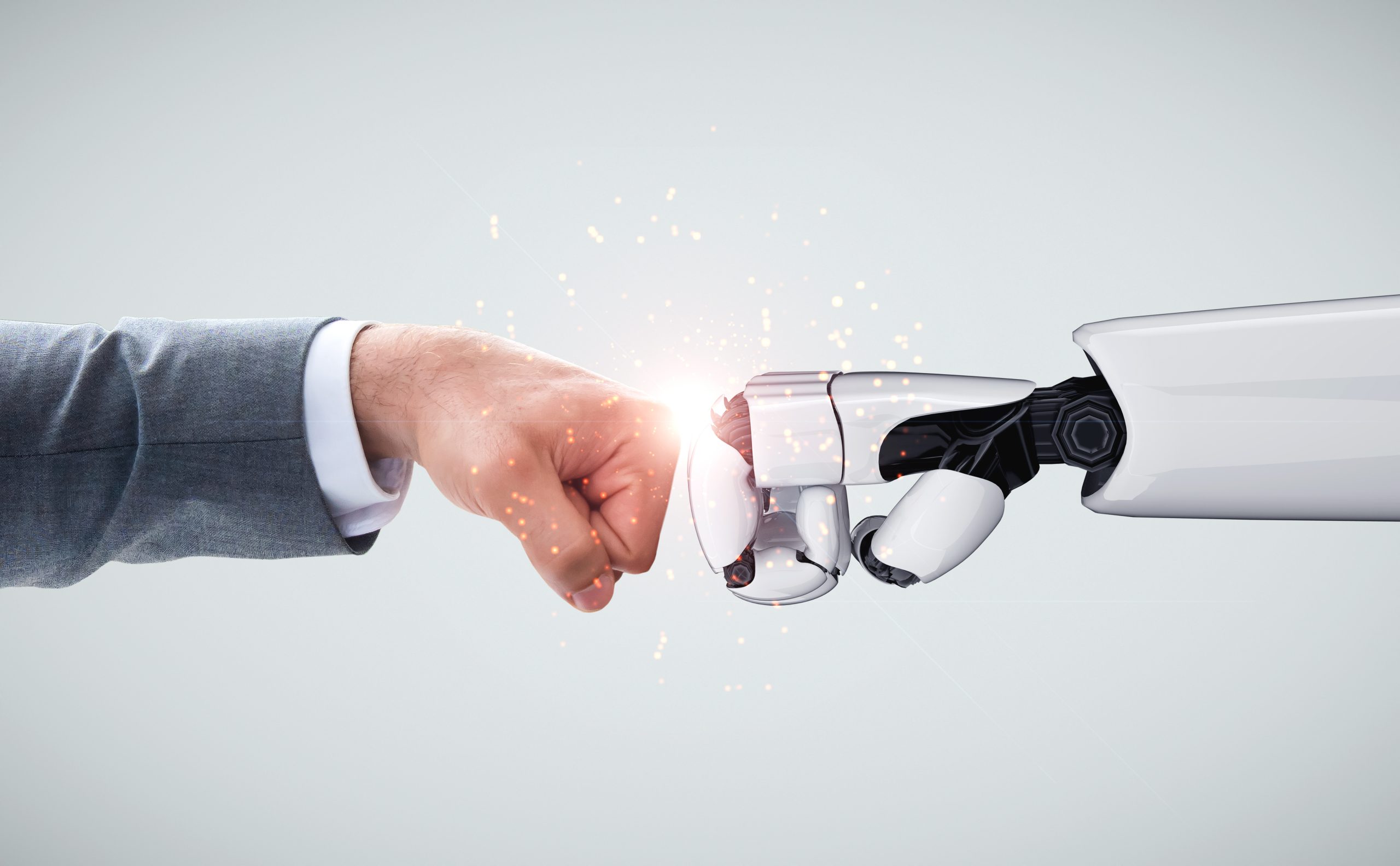 Combining the efficiencies of AI with the care and thought of human expertise can revolutionise outcomes. MidEuropa is working with its portfolio to incorporate the latest AI offerings and help companies unlock their full potential.
Artificial intelligence (AI) is an emotive topic, with the impression it has made since OpenAI's public launch of ChatGPT causing excitement and nervousness in equal measure. The reality is that is has a variety of uses and while there is scope for misuse, it can in fact bring excellent efficiency to businesses embracing it effectively.
The emergence of next-generation AI capabilities like Generative AI and Deep Learning has introduced powerful tools into the equation. Generative AI, with its utilisation of Large Language Models, enables machines to absorb vast amounts of data and knowledge, surpassing human capacity. It can generate human-like responses to questions, create digital artwork, and even write software code.
The benefits of AI are increasingly evident across MidEuropa's portfolio. AI and data-powered digital capabilities are a key part of the growth story of Profi for example, which has grown into Romania's leading proximity supermarket chain since partnering with MidEuropa, now operating more than 1,600 stores and a digital app with over 1.6 million users.
The success is down to a mix of organic growth and technology enhancement, with the firm making significant investment into digital capabilities.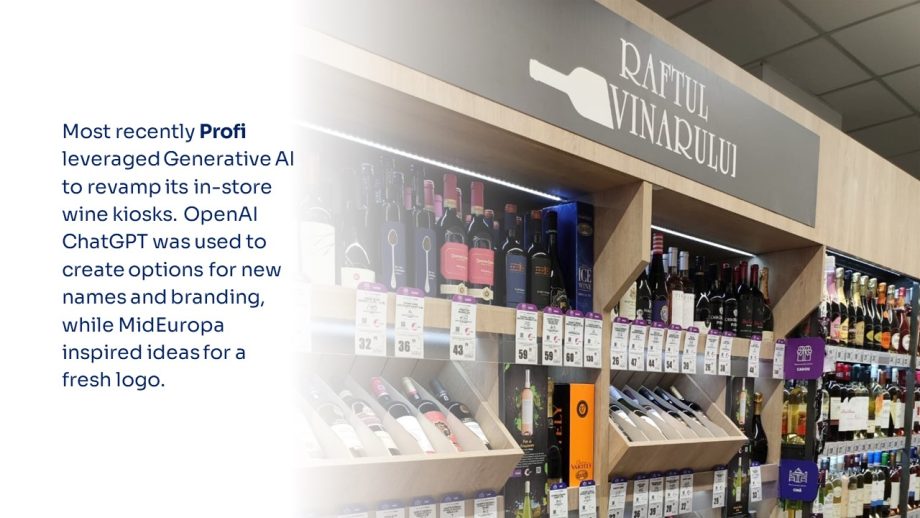 The output was reviewed and further developed by humans to create the final product. Ultimately, AI improved marketing efficiencies and product selection, highlighting the effectiveness of overlaying human talent and skills onto an AI foundation.
MidEuropa continues to support Profi in scaling further, with plans to be among the first in Romania to engage with the next generation of Microsoft Azure, 365, and Power BI platforms. These platforms will feature AI 'CoPilot,' built upon the foundation of OpenAI's ChatGPT technology, scheduled for formal launch in Q4 2023.
Boosting UX with AI
The developments should enhance customers' usage of Profi's Loyalty app by providing innovative ideas and cost savings. A recent pilot involved store vouchers and leaflets loaded into the Azure AI platform and Microsoft 365 CoPilot to generate a menu or set of recipes based on the loyalty offers available.

Business intelligence tools such as Power BI dashboards empower humans to make sense of enormous datasets they collect as it highlights valuable patterns and helps with predictability. The platform brings self-service analytics to business users, helping them to visualise behaviour and glean insights around customers. This can provide historical insight and help to predict future patterns, whether around frequency of purchase, quantity, or regional variations.
The technology provides a level of visibility and detail that was previously unattainable to the human eye when dealing with extensive volumes of information. It enables you to uncover hidden insights and patterns that may have otherwise remained undiscovered.
Profi is also utilising PowerBI to breathe life into its data.
It's helping to get to know the customers better, which enables us to provide a better experience for them, which is very beneficial in retail owing to the loyalty that can foster," explains Catalin Pavel, Chief Technology Officer at Profi.
Other businesses in the portfolio are also overlaying AI onto human intelligence to improve outcomes.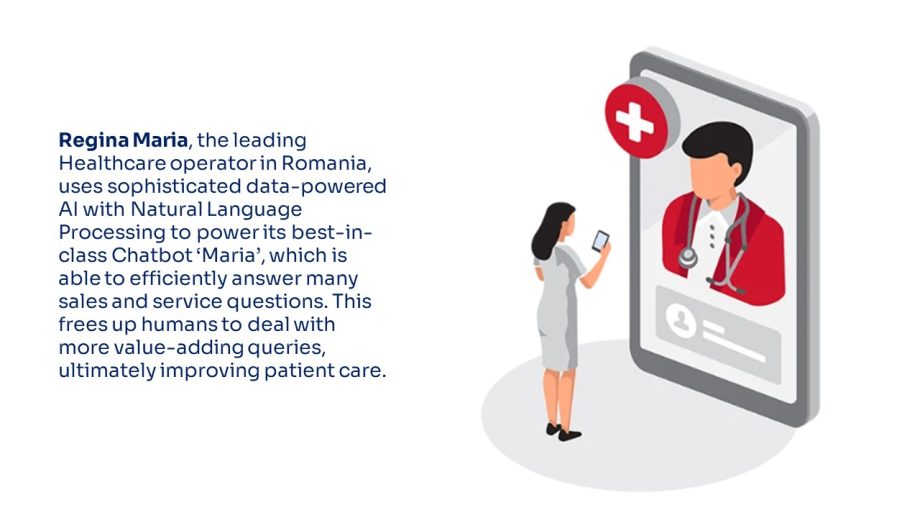 intive, another MidEuropa portfolio company, is a digital design and technology services provider which is working on innovative AI-related work for its clients. For example, they developed a medical product that applies machine learning with 3D scans to measure the level of asymmetry of different parts of the body. The aim is to equip surgeons with heat maps and better insights to aid diagnostics, with the product currently undergoing clearance for FDA approval.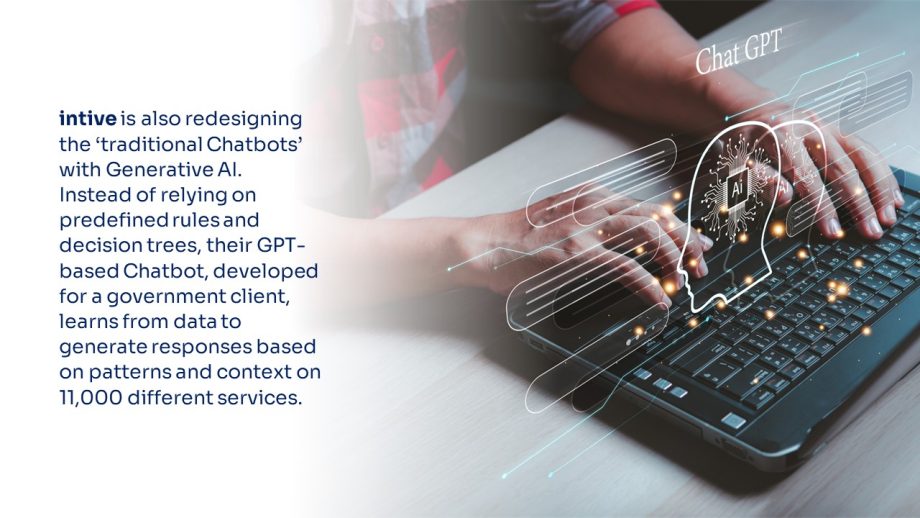 From driving efficiencies to improving user experience, it is hard to imagine a company that couldn't benefit from the developments in AI," enthuses

Eddie Short

, a

Digital Transformation Leader

and part of MidEuropa's Operating Team. "We are incredibly excited about the potential offered by applying AI to businesses."