Displate: The art and science of e-commerce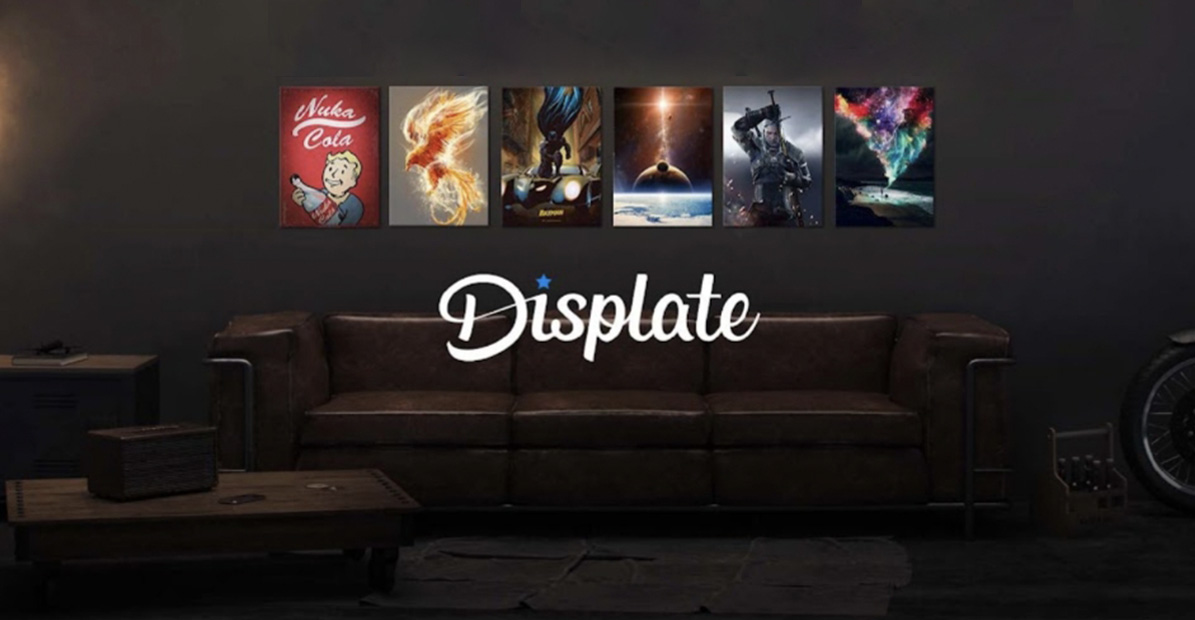 Reaching the world from Poland, Displate is not just a leader but a market maker. The innovative digital platform is setting out to conquer a huge addressable market of pop-culture enthusiasts and collectors. And now it's got the backing to grow faster.
2020 brought e-commerce to the fore, as increasing numbers of consumers turned to the internet for their shopping. This global phenomenon saw premia placed on businesses benefitting from this seismic shift, with Poland no exception: In October 2020 e-commerce giant Allegro floated on the Warsaw Stock Exchange with a market cap of PLN 44bn (€9.8bn). Mid Europa was part of a consortium that had grown the business since a $3.25bn buyout in 2016, helping the business achieve 20 million clients visit monthly – equivalent to 80% of all internet users in Poland.
Impressive user numbers are the science behind making e-commerce ventures a success, and is usually achieved through ensuring a good user experience by employing a wizardry of technology to keep the process smooth.
But e-commerce can be an art, too, namely as regards what is being sold. Displate knows this very well. The firm, based in Poland and Austin, Texas, is a leading global managed marketplace of art printed on metal posters and has achieved this by connecting more than 40,000 visual creators and more than 70 licensed brands to a growing customer base of enthusiasts in more than 50 countries. "Displate is a direct-to-customer platform for content creators and enthusiasts with content at its heart," says Karol Banaszkiewicz, who co-founded the business in 2013. Some VC backing helped it along, with partnership with PE coming in late 2020 as management teamed up with Mid Europa to help it accelerate its ambitious growth plans.
Marrying ambition with chemistry
"Moving from minority VC funding to a majority partner was a big step, but it was absolutely the right one," Karol says, stressing that it wasn't just about the financing capacity, but also about who was providing it. "We always have been picky, since we know there is a lot of bad capital. We have been very careful with our backers, and have turned away big cheques because the personalities weren't right." They ultimately found the right fit with VCs Credo and Miton, and more recently with Mid Europa – with the Allegro success proving the backer's potential in a space Displate is looking to grow.
"They have e-commerce in their DNA, understood our growth ambitions, and have the ability to enhance them as they bring their expertise and network to our journey as we transition to a truly tech-enabled, global business." In the first few months of partnership, Mid Europa drew on its network to appoint an experienced Chair and Non-Exec to the board.
While e-commerce is its revenue stream, community and passion are the art driving it: Displate is active in a number of verticals including gaming, movies, science, space, music, travel and sport, and the platform's nearly 1.5 million artist-generated designs can be printed on-demand onto high-quality metal plates.
It's mixing business with pleasure at its best: the on-demand nature enables efficiency, whilst the community fostered by the emotive nature of the subject matter keeps people coming back. As does the fact that they feel part of a community which does good: for each Displate sold, a baby tree is planted, with nearly 15 million planted in Africa by mid-2021. And the Displate community is supporting artists, who enjoy a lower barrier to entry by joining the growing marketplace.
This science-cum-art approach may have mystical appeal, with Displate strongly gearing up to be one of Europe's next unicorns. Revenue has grown six-fold in the last two years, down to external factors, such as the pandemic's acceleration of e-commerce globally, and internal factors, such as an ambitious company-wide revamp of communications and marketing strategies. "We are on target to become a unicorn; the question is only when. I believe we will get there faster with Mid Europa propelling us."
Karol outlines a number of growth pillars on Displate's journey from niche marketplace to global unicorn:
Double down on technology, with the focus in future to be in areas of search, content matching, recommendation and personalisation.
Focus on content curation by expanding the licensing business further, which differentiates the platform through unique content.
Increase community by expanding the breadth and depth of fan bases, going deeper into existing and entering new genres. The potential here is huge.
Geographical expansion, going deeper into core markets of US and Europe but also looking to Asia, with an initial focus on China and Mid Europa's network supporting this.
Launch new product features to enhance the existing offering.
Unique digital assets known as NFTs are "the ultimate opportunity" accrding to Karol. "NFTs are about digital ownership and they're huge within collector communities, who love digital art. Lots of companies start these from scratch, but we already have loads because we have 40,000 artists with nearly 1.5 million artworks. This has been discussed on social platforms and we've taken note." He says Displate can do this whilst avoiding the common pitfalls. "We are extremely uniquely positioned to attack the NFT sector."
"We allow people to collect their passions, and Displate is a place to go to express your personality within the confines of your home," says Karol, who is undoubtedly a fan of growth. It is clear his passion combined with Mid Europa's expertise should help Displate to achieve its ambitions faster.