Allegro – ESG strategy rated 'AA' by MSCI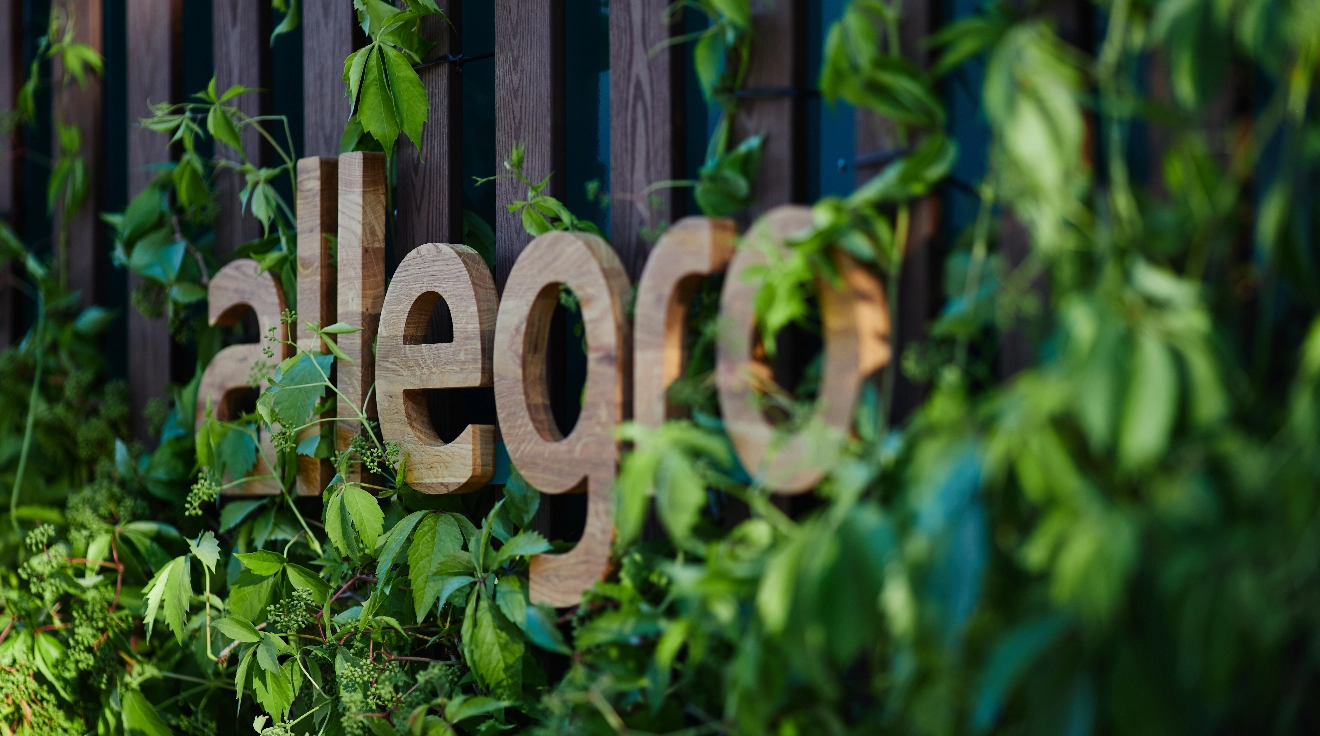 Allegro is the most popular shopping platform in Poland and the largest E-commerce platform of European origin. At the end of 2022 Allegro employed 7,840 employees across six countries. In 2022, Ecovardis awarded Allegro an ESG rating to 'AA'.
2022 efforts on environmental impact:
Allegro became only one of five major Polish companies with their greenhouse gas emissions reduction targets validated and approved by the Science-Based Target initiatives (SBTi).  

Target: 38% reduction of GHG emissions (Scope 1 and 2) by 2030 from a 2021 baseline, and engage with 73% of the largest suppliers to determine their science-based targets for Scope 1 and 2 by 2027. 

Allegro reduced emissions across the value chain (Scope 1, 2 and 3) by 10.4% with year-on-year intensity (i.e. emissions versus revenue) cut by 28%. 

23% of energy bought by Allegro was from renewable sources.

98% waste from Allegro warehouses recycled.
2022 efforts on customer experience:
Allegro achieved an NPS of 80.8, demonstrating their high customer satisfaction

90% of customers believe shopping on Allegro is safer or as safe as on other platforms

Allegro is committed to enabling customers to make sustainable choices; Allegro Lokalnie is a site for second-hand listings – its listings increased by almost a third from 2021.
2022 efforts on creating a great place to work:
Allegro raised PLN 56 million for charity. 

Allegro donated PLN 11.7 million in aid to help refugees from Ukraine.

The Allegro Foundation partnered with Smart Kids Planet, an interactive centre for children set up near Warsaw.

82% of employees said they would recommend Allegro as a great place to work

1,159 employees were involved in employee volunteering

92% employees took part in training programmes

85% of employees perceive Allegro as a workplace where everyone is respected, regardless of gender, age or other dimensions of diversity.

Allegro achieved below 5% for the Gender Pay Gap set out in the Pay Transparency Directive
Read more about Allegro's ESG efforts in their 2022 ESG report which reports against the Global Reporting Initiative (GRI) and includes disclosures under the Non-Financial Reporting Directive (NFRD) and the Task Force on Climate Related Financial Disclosures.