Profi – providing an affordable, high-quality supermarket to Romania, with local products and supply chains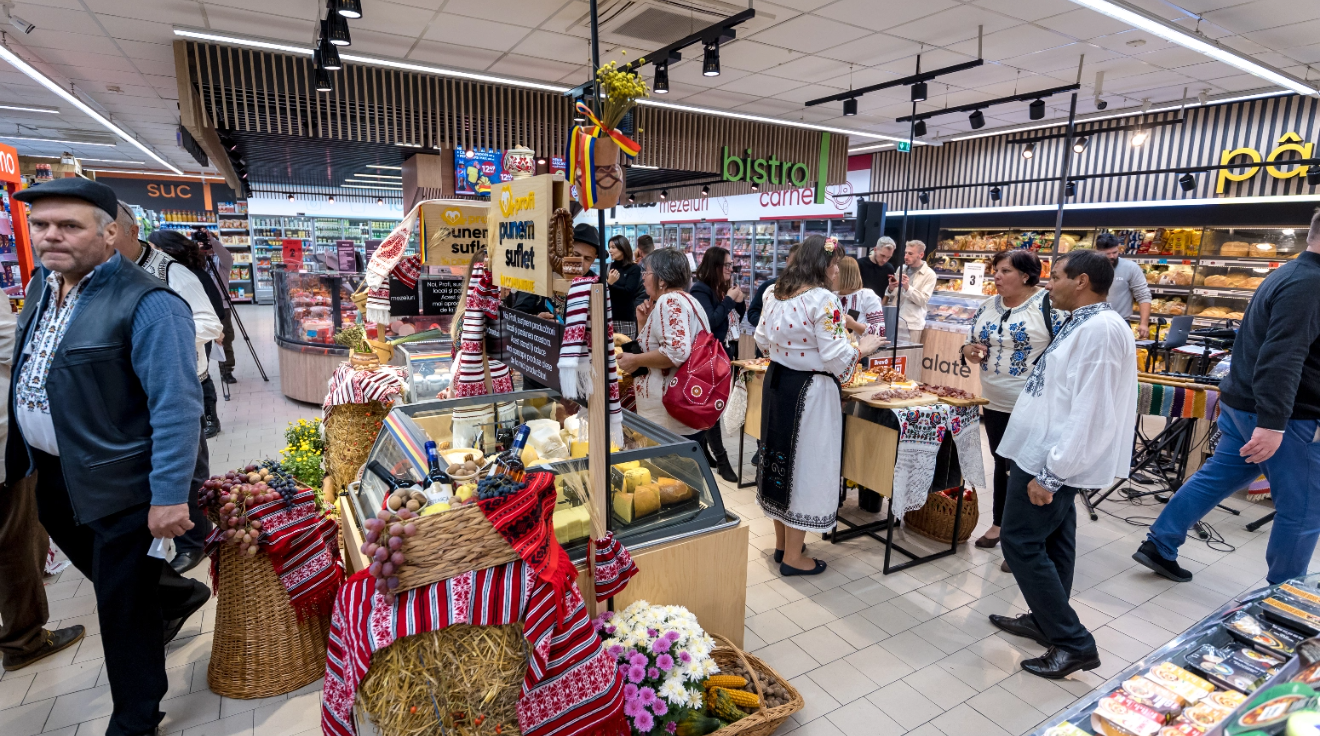 Profi was established in 1979 and is one of the leading food retailers in Romania, as well as the largest private employer. Its presence spans all 41 counties of the country, supplying fruits, vegetables, groceries and household products.
Profi's ESG efforts span across seven key pillars, and they aim to complete 100 projects a year across these. 2022 initiatives included:
Innovation – investing in local business and innovation projects. Profi sponsored the Helios Robotics Team of the "Sabin Dragoi" College of Arts in Arad, in their entry into the European Space Agency competition.
Education – preserving values, traditions, and knowledge across generations. Profi continued its 3- year sponsorship of the BookLand Romania Association which resulted in the renovation of 67 schools in rural areas.
Health – supporting prevention, early diagnosis, and treatment. Profi hosted an event in the Sibiu village of Apoș attended by almost 1,000 local people to celebrate local producers, promote gastronomic traditions, and preserve the cultural heritage of Romanian villages. Profi offered rural residents free access to medical consultations in a medical caravan in a collaboration with the Association for Anesthesia and Intensive Care "Aurel Mogoșeanu".
Social – supporting the value of human dignity. Profi continued its involvement with The Speranța Association for Romania by offering financial support and through food donations to disadvantaged elderly people. Profi has supported the Association to support 9,400 people.
Sports – supporting a healthy lifestyle for children. Galeria Profi attended and supported the national handball team at the Carpathian Trophy.
Culture – protecting cultural heritage. Profi was a sponsor of the Ambulance for Monuments project, aiming to safeguard immovable heritage by securing important heritage sites in southern Transylvania until they can be restored.
Environment – taking responsibility for the environment. Profi started a campaign supported by Eco Positive whereby any customer enrolled in the programme could hand in an electrical appliance for recycling and would receive a bonus, to encourage customers to dispose of electrical waste responsibly.
Read more about Profi's approach to Education, Health, Social, Sports, Culture, and Environment in their 2022 Sustainability Report.