Regina Maria – increasing access to modern healthcare and investing in quality education for the next generation of health workers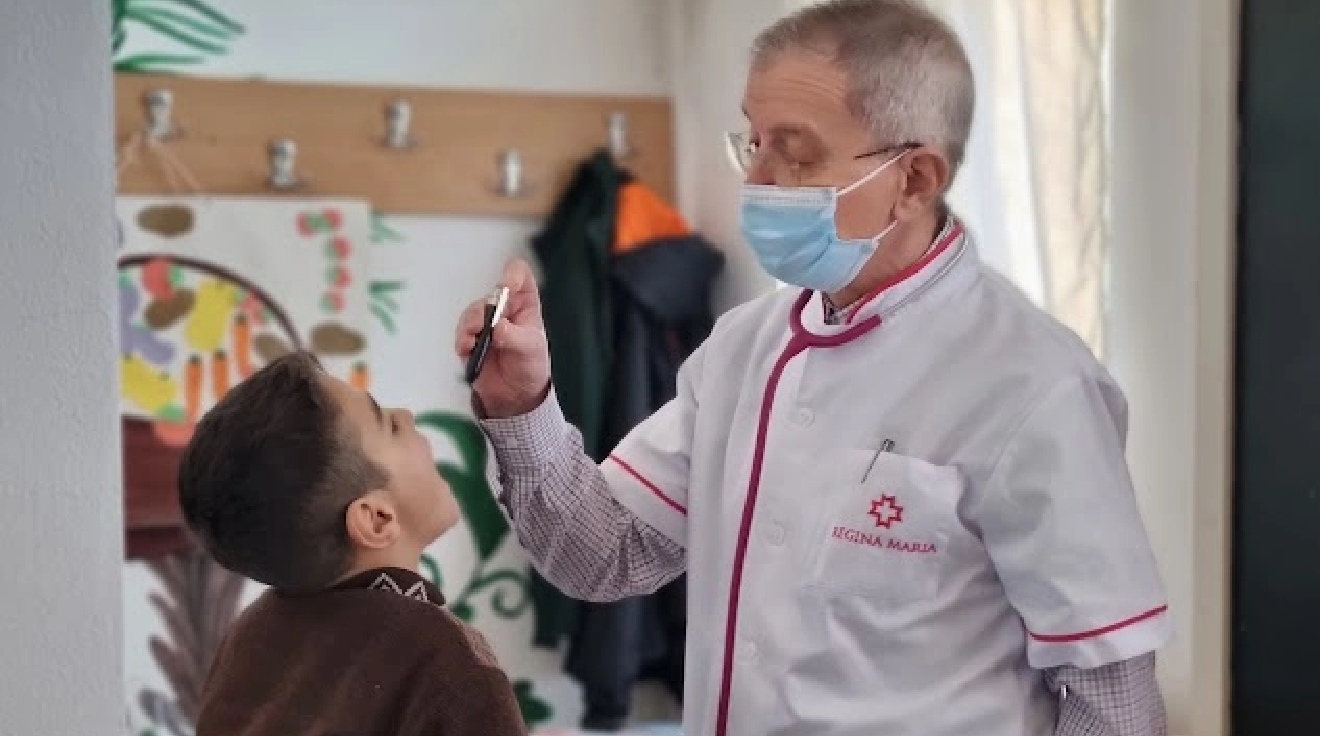 Regina Maria is Romania's largest private healthcare provider, spanning over seven hospitals in 150 locations. Since MidEuropa's investment, Regina Maria have developed their sustainability strategy to focus on three main pillars of responsibility based on a 2021 materiality assessment: growing a more educated generation and increasing access to quality education; supporting sports initiatives as part of a healthier lifestyle; increasing accessibility to modern health care through digitalization. 
Find out more about Regina Maria's efforts in sustainability in their 2021 sustainability report which is based on the Global Reporting Initiative (GRI) Standards Core Option.
Spotlight: Regina Maria's impact through education. Regina Maria's development strategy aims to continually educate health professionals throughout the country and increase professional training to improve the population's health whilst reducing pressure on the public health system. 
Key initiatives in 2022 included:
European Nursing Academy – The European Nursing Academy, launched by Regina Maria, is the first university degree program in Romania that has been developed in partnership with an international university. Classes are held in English and the curriculum has been developed by Coventry University in the UK, which also awards the graduation certificate. This programme offers students several types of scholarship and offers subsidies for tuition fees. In 2021, the academy offered four in-person courses and five webinars engaging over 400 students in total.
Surgical Training Institute – Surgical Training Institute is the only private training centre in minimally invasive surgery in Romania which trained over 2,500 doctors from Romania and abroad. Equipped with the latest medical technology for surgery, the centre offers training in the latest laparoscopic surgery and endoscopic techniques. In 2021, the Institute held 14 events, which were attended by 219 participants. 
Royal Club of Physicians – this association is supported by Regina Maria and brings together medical elites, organising virtual events for over 7,700 participants so far. In 2021, RCP organised 29 events.
The "Health Class" – Regina Maria collaborated with partners from Junior Achievement Romania to introduce "Health class" as an optional subject in primary schools. Within the project, children learn healthy attitudes and habits, in an integrated approach, including: personal care, disease prevention, nutrition and exercise.